Sunburst Chemicals Video Shorts from ProfitMax Chemical sharing education, ideas and tip on how to keep your products and equipment running strong for you and your business.
Sunburst Chemicals Video Shorts
These video shorts are set up to be down to earth, easy to follow as well as helpful tools for the person just starting to the individual that might want a little brush up on the products or gear too.
We will also add some Sunburst Chemicals Video shorts for trouble shooting and problem solving here as well. If you have a topic or a question you would like us to address and have available on this page, please send us a note here.
ProfitMax Chemical also discusses a series of questions you may have on our FAQ Page. We also go in to depth about many of the Sunburst Chemicals products and equipment in some of our blogs that you can find on the ProfitMax Chemical News and Blog page.
We also have a podcast titled the Environmentally Sensitive Cleaning Podcast that is available on Spotify, Apple Podcasts, iHeartRadio Amazon, as well as on most apps and locations where podcasts are available.
If your preference is to connect more on social media, our videos uploaded and available on YouTube, Pinterest, Facebook and Instagram, We also share them to Twitter, Reddit, LinkedIn, Google Business and
Our goal is to help you as best that we can either in person, on the phone or with videos like these or content from the pages listed above.
A short video about when it's time to call for Trap Tender maintenance issues.
Sunburst Chemicals Trap Tender Dispenser Explained for you.
Master Blaster Spray Gun and heat resistant hose information.
Video Shorts from ProfitMax Chemical
ProfitMax Chemical is an environmentally sensitive cleaning solutions company dedicated to helping supermarkets, laundries, restaurants and hotels with the cleaning solutions that may work best for them and providing the education on how to use the products and systems for the greatest results.
Our stewarding process offers cleaning and sanitizing solutions individualized for each business. Another Training page with videos is available here which also covers more information on how to keep your products and equipment running strong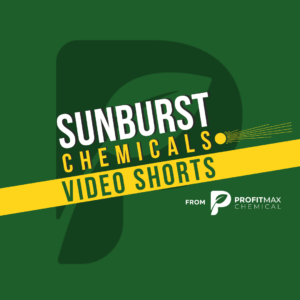 ProfitMax Chemical aims to serve as an endurance resource providing inviting and clean locations for all their customers. Learn more about ProfitMax Chemical at https://profitmaxchemical.com/ Would you like us to review your stores layout, current products and training systems?
We serve Abilene, Houston, Dallas, and beyond. We are happy to help in any way we can.
Contact us here https://profitmaxchemical.com/contact to set up a time to talk by phone, video or in person.
 © 2022 ProfitMax Chemical. All Rights Reserved ® ℗